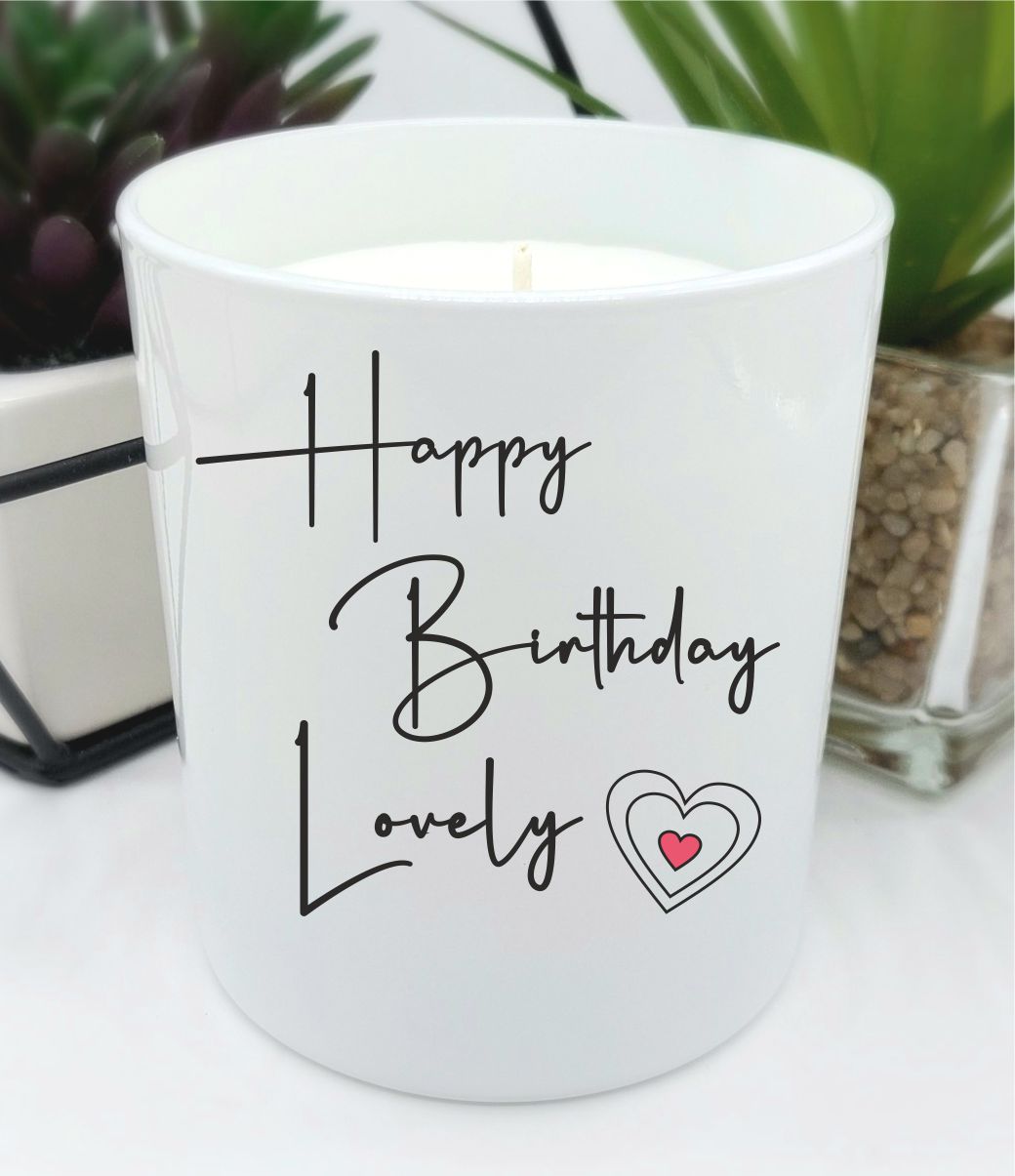 Happy Birthday Lovely! - Luxury Scented Candle
£14.99
Light up the room with this totally unique "Happy Birthday Lovely" scented candle!
Perfect for giving to your special someone on their special day, this luxe birthday candle gift will bring the perfect amount of fun and sophistication to your celebrations!
Brighten up and make it a birthday to remember!
Gorgeous white gloss candle, beautifully gift boxed
Choose from 3 fab scents:
Amber & Fresh Jasmine - rounded with notes of bergamot and fresh fig, resting on a base of amber musk

Pomegranate Rouge - Sumptuous blend of rich, fruity red berries

Angel Wishes - pink candy floss and white sugar, softly finished with crushed vanilla pods
We hand blend and hand pour every single candle in our workshop here in   the UK

Using a blend of the finest quality mineral and vegetable wax ensures our   candles burn cleanly, evenly and smell amazing! 
Our fragrance oils are produced by the UK's top fragrance house
Vegan and pet friendly

Approx 40 fantastic burning hours.  Height - 85mm, width - 70mm.
Our gift boxes and glass are fully recyclable. When you are finished burning your candle, simply clean out the wax to use the gorgeous jar for your favourite drink!