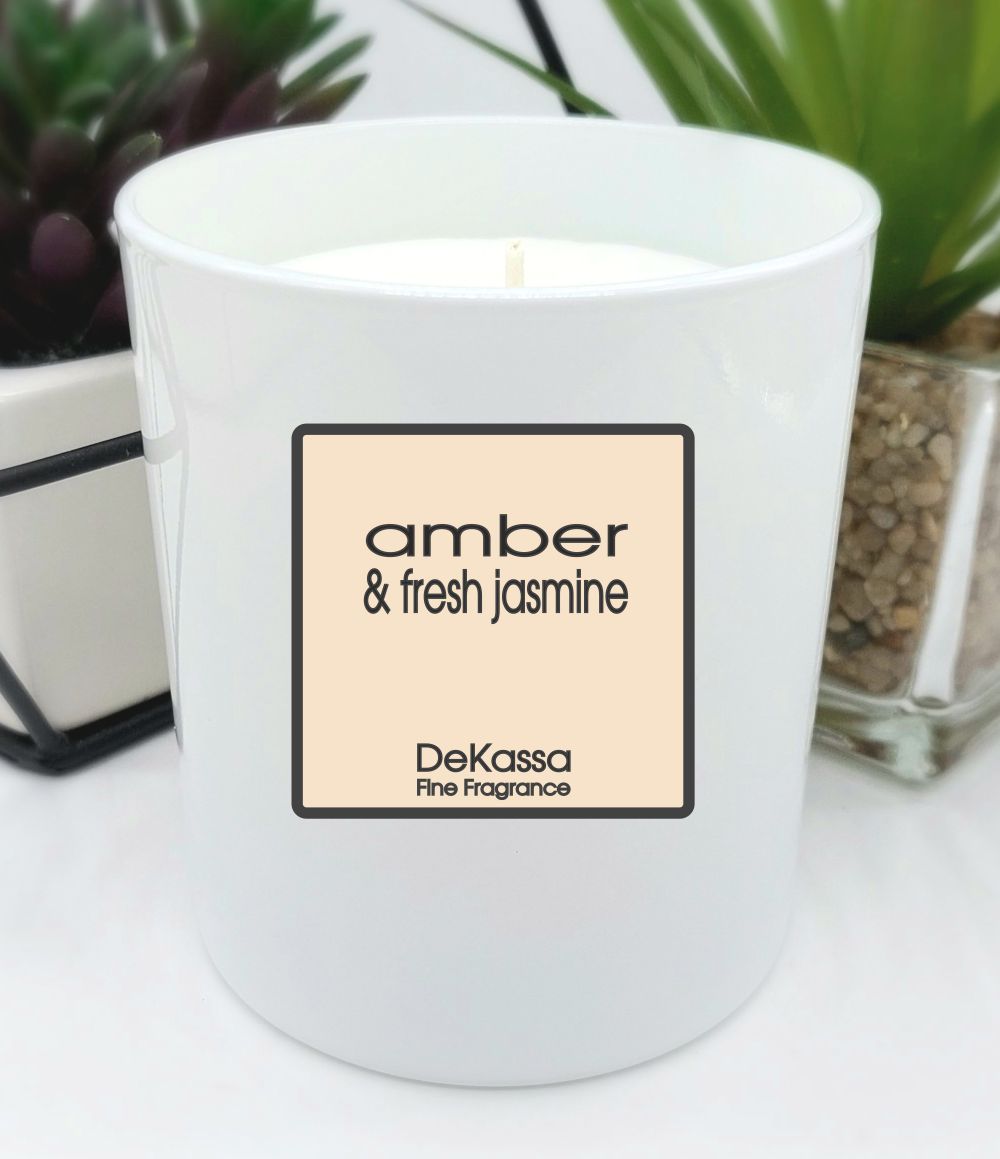 Amber & Fresh Jasmine - Luxury Scented Candle
£14.99
Amber & Fresh Jasmine - rounded with notes of bergamot and fresh fig, resting on a base of amber musk.  A light and fresh masculine fragrance, that girls love too!
. Gorgeous hand poured luxury candle
. Stunning white gloss glass 
. Vegan and pet friendly
. 40 burning hours
. Beautifully gift boxed - wrapped in tissue and packaged in our silver foil gift box
Using a blend of the finest quality mineral and vegetable wax ensures our candles burn cleanly, evenly and smell amazing! 

Our fragrance oils are produced by the UK's top fragrance houses
We love candles and home fragrance as much as you do, so we hand blend and hand pour every single one!