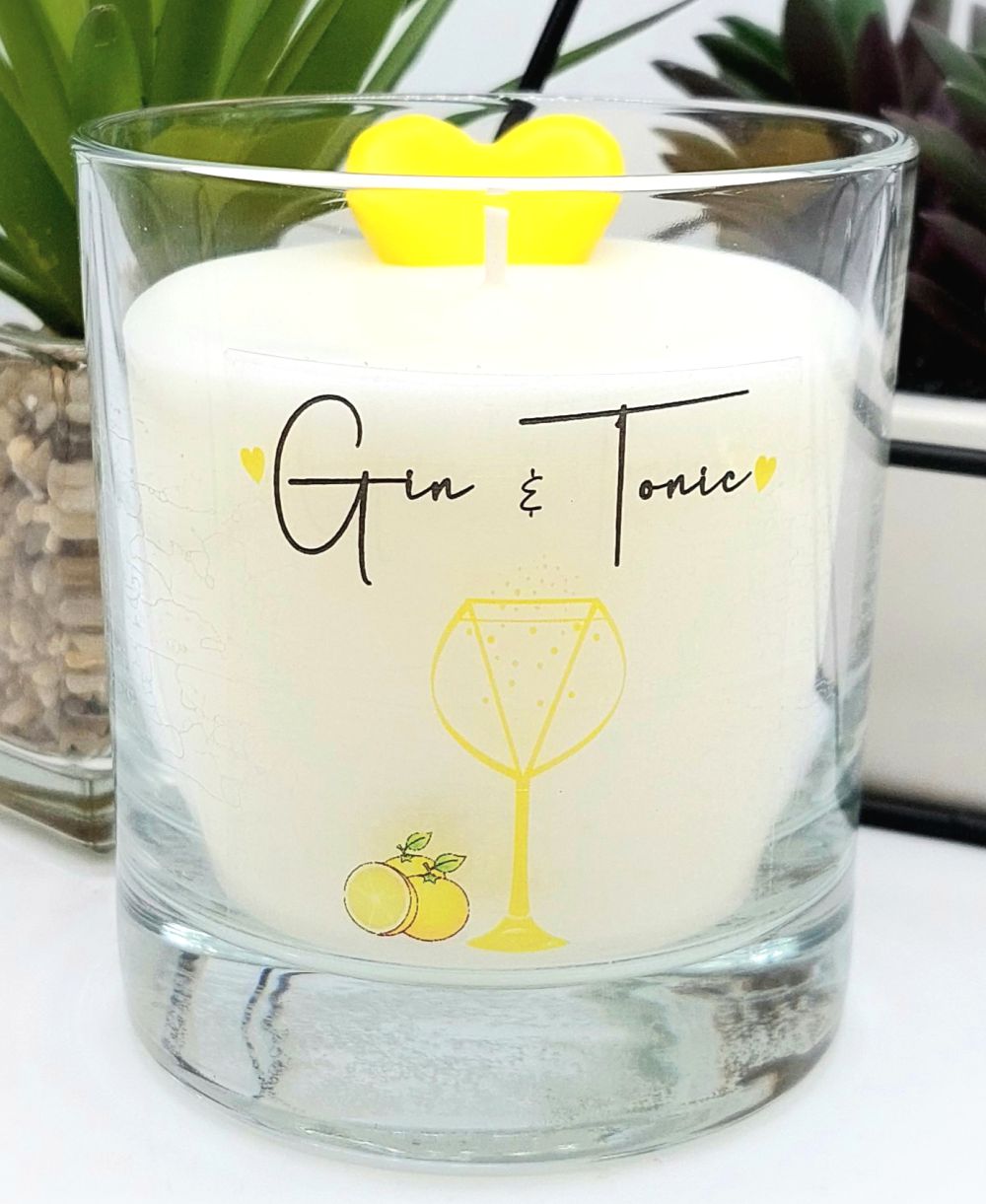 Gin & Tonic - Luxury Scented Cocktail Candle
£13.95 £15.50
Gin & Tonic - Luxury Scented Cocktail Candle
10% off for a limited time!
Illuminate your home with the luxury scent of a Gin & Tonic candle
Enjoy the refreshing aroma of gin with a splash of lemon, perfectly captured in this chic scented candle
Light it up and revel in the indulgence!
Beautifully hand finished with a fab wax heart 
We hand blend and hand pour every single candle in our workshop here in the UK

Using a blend of the finest quality mineral and vegetable wax ensures our candles burn cleanly, evenly and smell amazing! 
Our fragrance oils are produced by the UK's top fragrance house
Vegan and pet friendly

Approx 40 fantastic burning hours.  Height - 85mm, width - 70mm.
Our gift boxes and glass are fully recyclable. When you are finished burning your candle, simply clean out the wax to use the gorgeous jar for your favourite drink!