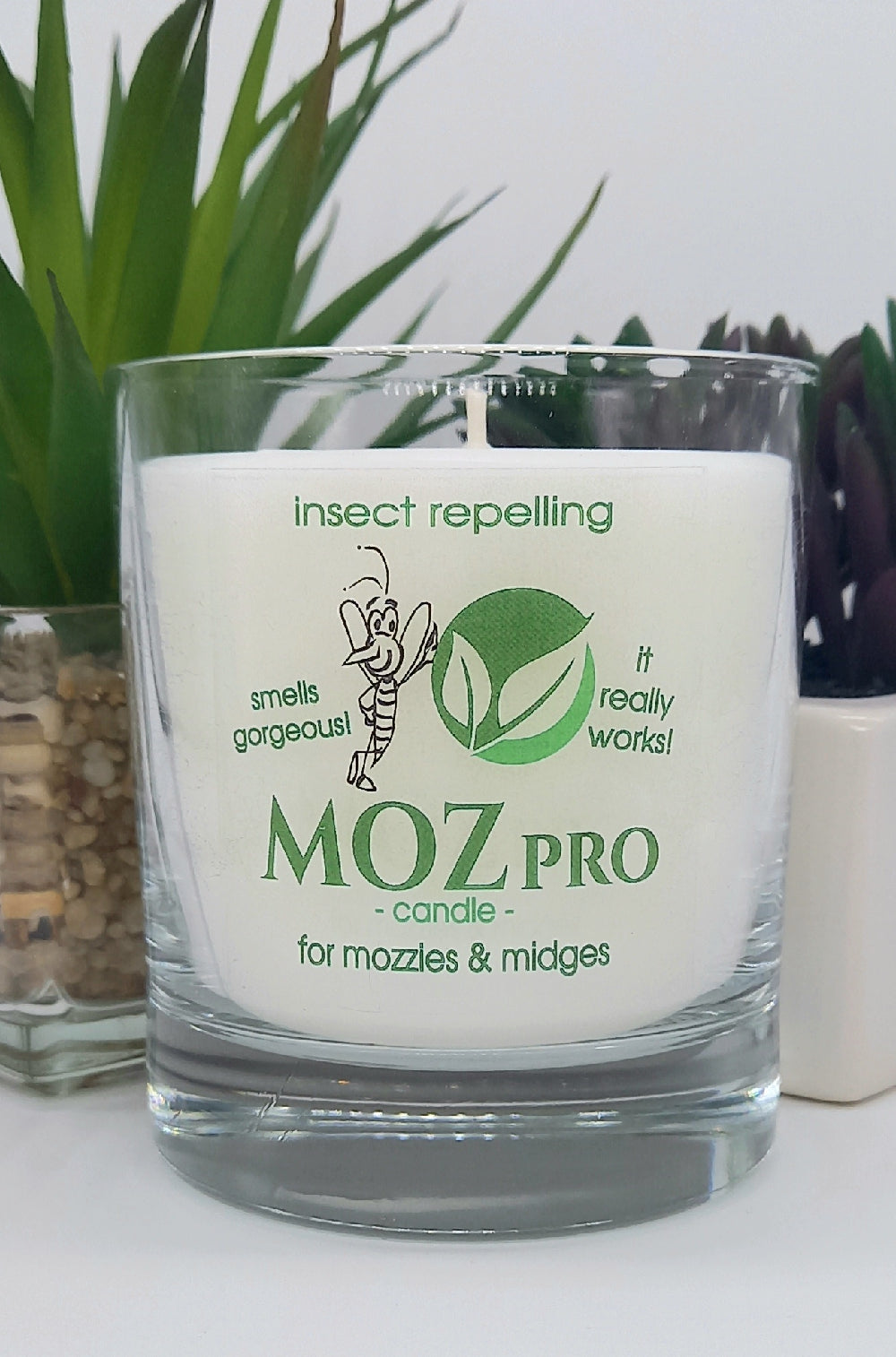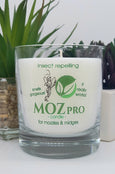 MOZpro Insect Repelling Candle Jar
£12.00
MOZpro insect repelling candle Jar - Perfect for in the garden!  
These are not citronella candles - they are so much better!
MOZpro candles are perfect for those nights when you want to relax in the garden, enjoy a BBQ or chill in the hot tub.  
Take one on holiday for the gorgeous nights out on the balcony
Hand poured in Scotland with a unique blend of 2 insect repelling fragrances 
Smells so good you'll want to burn it indoors too.
With approx 40 burning hours, this large candle jar will last all summer season.
Our award winning MOZpro products also work for other insects, so can be used all over the world!
Need some mozzie spray too?  Check out our range of natural skin products that have been scientifically tested and proven to be effective insect repellents here
TOP TIP - safely light your candle outside for an hour or so before you want to enjoy your outside space, it helps to fill the air with the gorgeous insect repelling fragrance.
MOZpro candles contain an active ingredient that has been recognised as an effective insect repellent by the Health & Safety Executive (HSE)
Vegan and pet friendly
Gift boxed
Candle blowing out in the breeze?  pop it into any garden container - e.g. ceramic or tin pot.  The insect repelling scent will do it's magic and the pot will help to stop the wind blowing it out!
MOZpro and Wee Midgie candles are identical, in both ingredients and effectiveness.