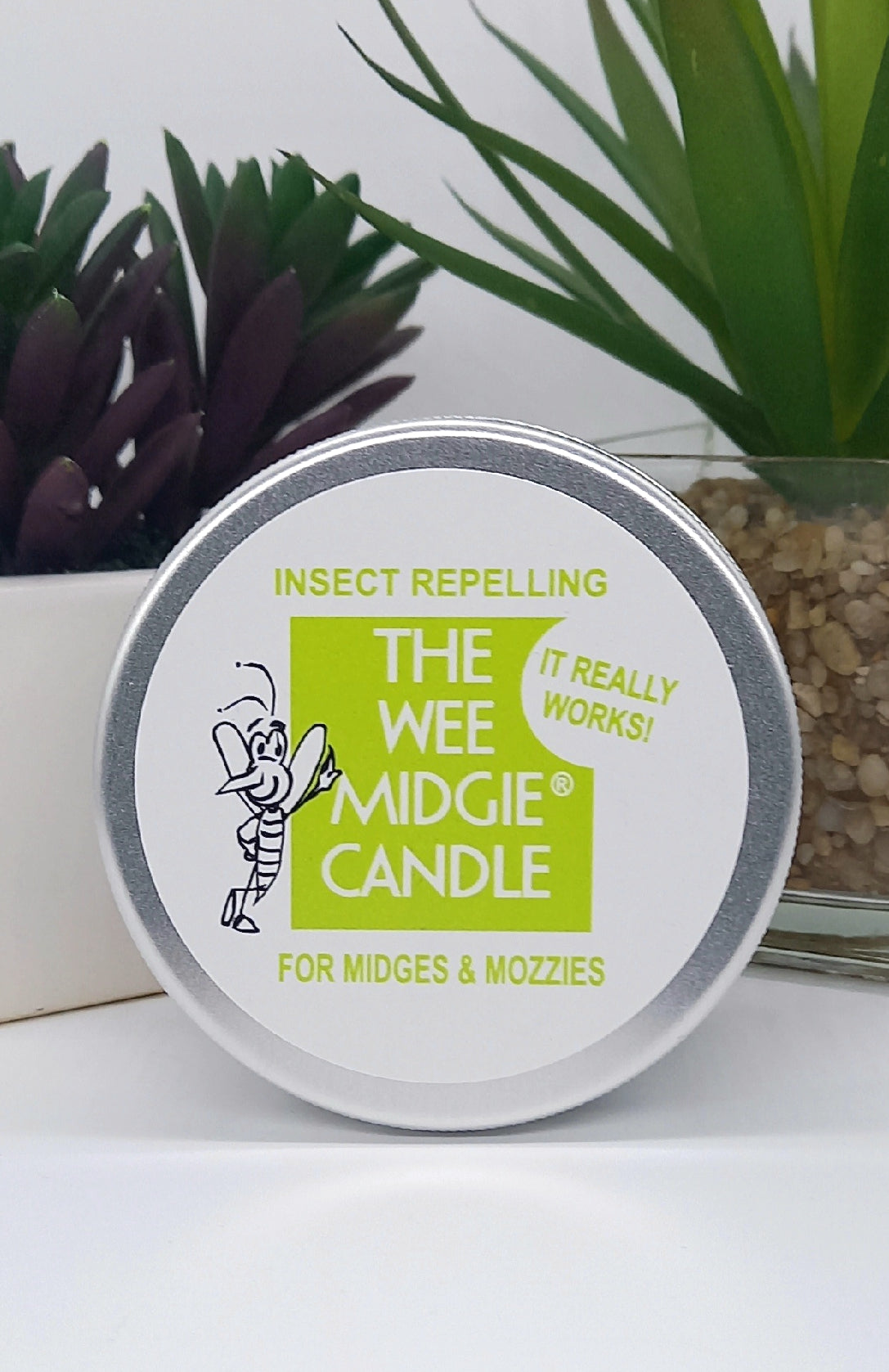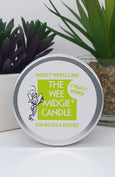 Wee Midgie Insect Repelling Candle Tin, vegan and pet friendly
£7.00
The award winning Wee Midgie Insect Repelling Candle Tin is the perfect companion for all your outdoor activities
Formulated with an active ingredient recognised by the Health & Safety Executive, it's more effective than citronella and smells great too
It's vegan and pet friendly, so everyone can enjoy a bug-free outdoor adventure
Camping, caravanning, picnics, holidays - our Wee Midgie insect repellent candle is an essential piece of kit!  
Wee Midgie products also work well for other types of bugs, so can be used all over the world!
Don't let insects spoil your time outdoors
TOP TIP - safely light your candle outside for an hour or so before you want to enjoy your outside space, it helps to fill the air with the gorgeous insect repelling fragrance.
Hand poured in the UK
Unique blend of insect repelling fragrances 
Smells fab and can be used indoors too
Wee Midgie candles contain an active ingredient that has been recognised as an effective insect repellent by the Health & Safety Executive (HSE)
Approx 20 burning hours 
Candle blowing out in the breeze?  pop it into any garden container - e.g. ceramic or tin pot.  The insect repelling scent will do it's magic and the pot will help to stop the wind blowing it out!
Reviews:
I've recently received a Wee Midgie candle and yes they work really well and I live in Midgie capital, Glencoe!  Julie
I go to Spain every winter and wouldn't go without these!  All stocked up for my 3 months away.  George